White Collar returns to USA with new episodes on January 18.
Star Matt Bomer has already promised fans many answers in the new year, and it appears as if many may come on the second installment of 2011.
As previewed by Tim DeKay to E! News, "Forging Bonds" will give viewers a look at the past and how that affects the present. In the flashback episode, the actor teases:
"You'll learn how Peter and Neal met, you'll learn more about what's behind the music box and who's pulling all the string - what the music box opens up and what you see and what comes about from that, it's pretty awesome. It's priceless."
Oh, and Peter will be wearing a mustache during these scenes. Really! See for yourself: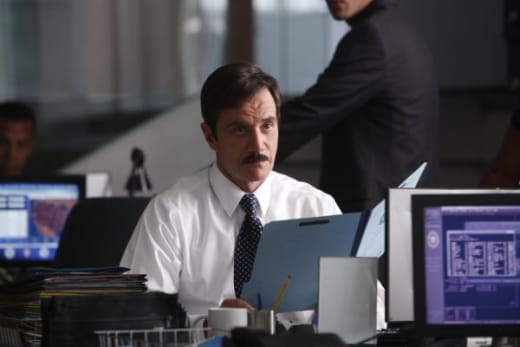 Matt Richenthal is the Editor in Chief of TV Fanatic. Follow him on Twitter and on Google+.