Simply put, when asked at this week's Television Critic's Association press tour, Chris Colfer said of the upcoming Glee Super Bowl episode: "It's a big one."
No kidding. One scene reportedly required the presence of two ambulances on stand-by, while sources confirm it was the most expensive episode to shoot. By far.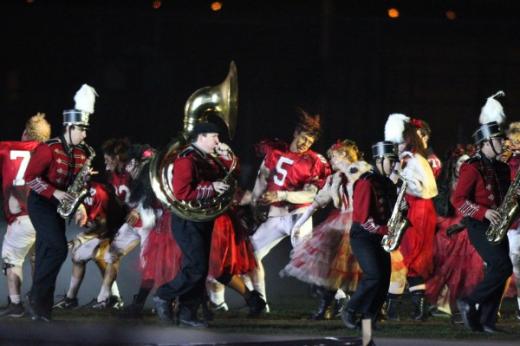 What does this mean fans should expect on the night of February 6? An elaborate performance of Michael Jackson's "Thriller," as seen here, along with a cover of Katy Perry's "California Gurls." Both will involve the use of pyrotechnics.
Storyline-wise, Jane Lynch provided the following spoiler:
"My star Cheerios leave me for the Glee club. I make them choose: You either come with me and do this routine, or stay here and do the half-time routine with the glee club. They choose the glee club, so I don't have a team and I have to forfeit Nationals. That's why
Katie Couric
interviews me as the year's biggest loser."
This development will actually lead to Sue joining New Directions during a future episode, where she'll take part in a number set to a My Chemical Romance song. But can we trust her intentions? Unlikely, Lynch teases:
"She's like Glenn Close in Damages. You never know where she's coming from."
Matt Richenthal is the Editor in Chief of TV Fanatic. Follow him on Twitter and on Google+.