Don't let the headline fool you, CSI fans: no regular cast members will be biting any bullets in the near future.
But, contrary to previous reports, Justin Bieber will only guest star on one more episode this season. The reason? His character of troubled teen Jason McCann will be killed off on February 17.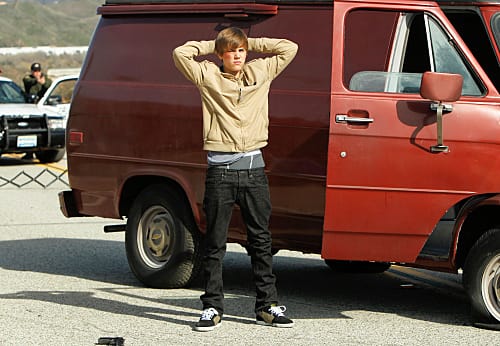 How will McCann meet his demise? EW reports a CSI will actually pull the trigger out of self-defense.
That episode airs in two weeks, however. For a look at the February 10 installment, check out this promo.