Melinda Clarke is headed back to CSI.
The Nikita star will reprise the role of dominatrix Lady Heather on an April episode of the CBS drama, marking her first appearance on the show since November 2008.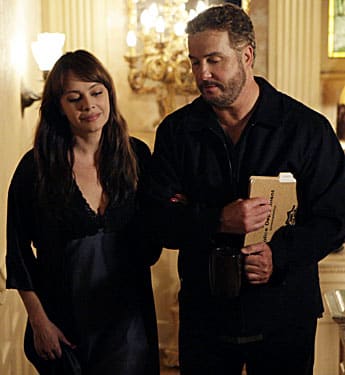 What will bring this fun character back to town?
On the episode, look for the CSI team to investigate a murder that takes place within an offshoot of the dominatrix universe, as wealthy Americans pay others to be their "pets."
Heather will become professionally involved in the case.