Private Practice has produced stunning season finales in each of the past two seasons, with beloved cast members dying, having babies cut out of their bodies, etc.
How do you top that this May?
You don't, creator and executive producer Shonda Rhimes says, promising a "relatively quiet" finale. Nevertheless, look out for a shocker in the last two minutes.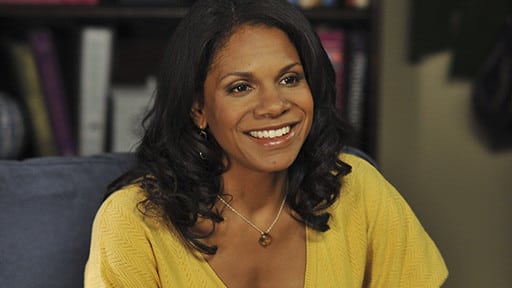 So, does this shocker have anything to do with Audra McDonald's exit?
"It does not," Rhimes insists, reminding us that the actress may be back to guest star as Naomi in the future. "She's been through a lot of hard times already."
"I wanted a happy ending for her character so she's going to get it."
Well, that's good at least, and makes sense. Maybe something to do with Benjamin Bratt's arrival then? Share your comments and theories with us below.
Steve Marsi is the Managing Editor of TV Fanatic. Follow him on Google+ or email him here.