Tiffany Derry was eliminated from Top Chef last week. But don't worry about Tiffany Derry, fans, Tiffany Derry will be okay.
Just ask Tiffany Derry yourself. That's what E! News did after she got the boot.
"I didn't have to win," she said. "Tiffany will be fine no matter what she does, no matter where life takes her. I'm OK. I thought I did a good job. I went home on a dish that I am proud of... Rich made a comment that he told me that losing Top Chef was the worst moment in his life. I was like, 'Really?'"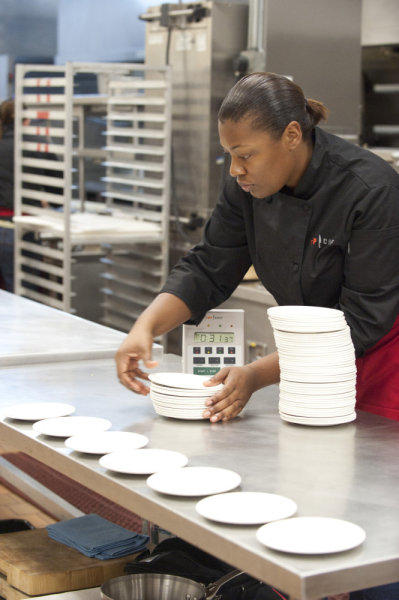 Might we see Tiffany again on television? Yes, if she has her way.
"I want my own TV show! I am having meetings and there's talk... but talk is cheap, so let's get the ball rolling. It has to be the right fit for me."