We already know that Eric will lose his memory on season four of True Blood, as this clip depicts the vampire in an unusually child-like state.
What else can fans look forward to this summer? Various cast members gathered over the weekend at PaleyFest in Beverly Hills and revealed a few scoops and spoilers. To wit...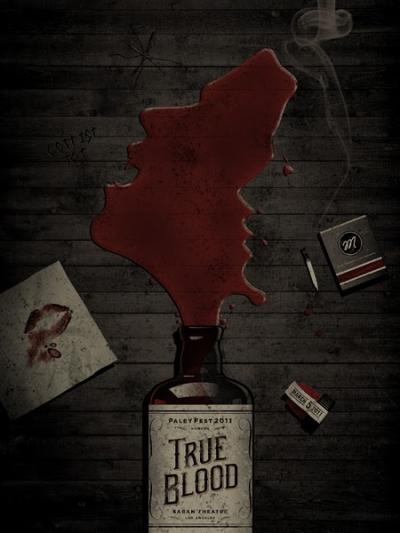 A Breakup for Bookie: Creator Alan Ball offered little hope for reconciliation between Sookie and Bill, telling the crowd: "[Bill's] betrayal [of Sookie] is so deep that I don't think she sees a way back from that."
How will Godric return? Ball wouldn't specify, but teased that ancient blood suckers "can go back [in time]... or they can appear in people's dreams."
The State of Sookie: Says Anna Paquin over there her character will be, figuratively and literally: "She's been on a bit of an adventure, she comes back. She's still very new to all this fairy stuff."
Look out for...
Yes, witches are coming, but they "are not the bringers of evil," said Ball. "There's an older entity that comes in."
And also for... Denis O'Hare will return as Russell Edgington. "We specifically made the choice not to kill him," Ball said.
"We'll see a new Tara," said Rutina Wesley. "She's a lot more stable and she may find some happiness."
Elsewhere... Sam will find a new love interest; Andy will experiment with V; we'll see a revealing flashback involving Pam and Eric; and Hoyt/Jessica will fight for public acceptance.
Thoughts? Reactions? Predictions? Visit our True Blood forum now!
Matt Richenthal is the Editor in Chief of TV Fanatic. Follow him on Twitter and on Google+.