Gwyneth Paltrow returns as Holly Holliday this Tuesday night on Glee.
So that's clearly a good sign for her and Will's relationship, right? Wrong, Matthew Morrison said at a benefit honoring Showtime president David Nevins over the weekend.
"Holly and Will are going to take a turn for the worse," Morrison said. "Come on, it's Gwyneth Paltrow. She lives in London, so you can only get so much of her... this will be her last episode. But I'm hoping she gets to come back for season three. That'd be great."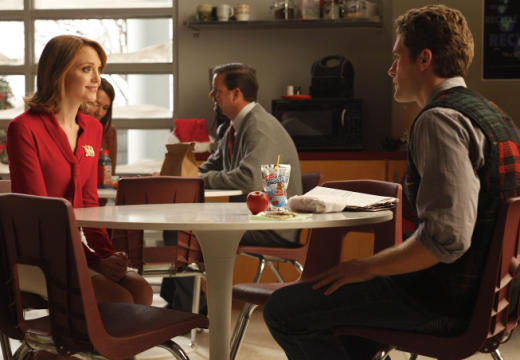 Does this mean there's a chance Will and Emma will finally follow through on their feelings for each other?
"Toward the end of the first season, we really pushed [the Will and Emma romance]," Morrison said. "I think the same thing is going to happen at the end of this season. We're going to see that build."
Thank goodness. Is this a pairing you wish to see, Gleeks? Or has the show teased it for too long and ruined your excitement over Wemma?