Wait... Barney is getting married?!? That was the reaction most How I Met Your Mother fans shared following Monday's surprising season finale.
What does the future hold for Neil Patrick Harris' perpetual bachelor? Producer Craig Thomas tells TV Line his show will revisit Barney's past with Robin in "complicated and juicy" fashion next year, while reminding viewers this wedding simply takes place at some point in the future.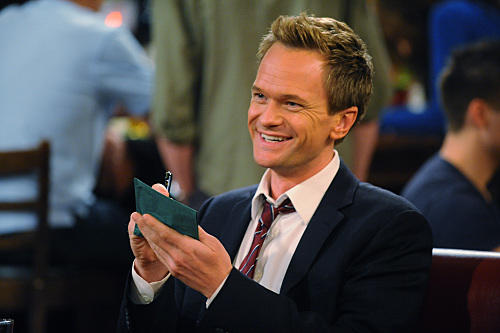 "How does Barney get to that place??" Thomas asks. "What changes him? What makes him want to do this? Who's he marrying? How did they get there? What's going on on that wedding day? Is he happy? Is he nervous? Is this going to go forward? Is it going to be a disaster?... I will tease that in November sweeps of Season 7, where there will be four huge episodes for Barney. It will involve Robin, and there will be some very explosive relationship stuff happening."
The producer also offered up two other spoilers:
The season seven premiere will be "wedding-themed" and take us back to those future nuptials.
Marshall and Lily will be "joyous and happy" as they embark on parenthood.