If it didn't air the best season finale last week, it almost definitely delivered the most memorable scene:
To conclude the final 2010-2011 season of The Mentalist, Patrick Jane confronted the man who murdered his family (played eerily well, in an unexpected cameo, by Bradley Whitford) and shot Red John dead in front of multiple witnesses.
Or did he?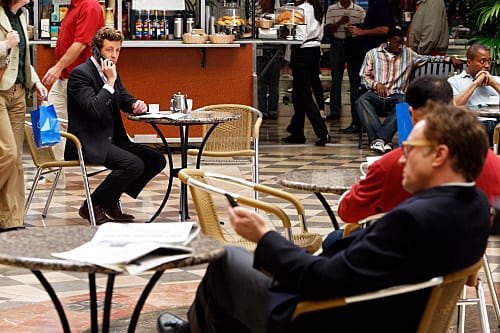 In his first interview since the finale, The Mentalist creator Bruno Heller told Entertainment Weekly that all may not have been what it appeared in that final few moments.
"The question remains: Was that Red John?" Heller asks. "The viewer is supposed to be convinced. Patrick Jane is certain it's Red John. Some people are not so certain. Thing is, Red John is a master of the mind game. If Red John wanted to die, maybe this is how he wanted to die. Or maybe he just wants Jane to think he's dead."
Even if that was Red John, Heller says we'll see the "beginning of a whole different story," as Jane wrestles with killing his greatest enemy. For more from the creator, read his complete interview with EW.