Even the most ardent Glee supporter must admit: the sophomore season was a let down in many areas.
Often, the show appeared to focus more on paying tribute to an artist, or coming up with an elaborate dance routine, than on character development or consistent storytelling.
At the launch of Global TV's Fall Lineup at the Sony Center in Toronto yesterday, Matthew Morrison gave us a clear idea why: Ryan Murphy and company are, truly, making this up as they go along.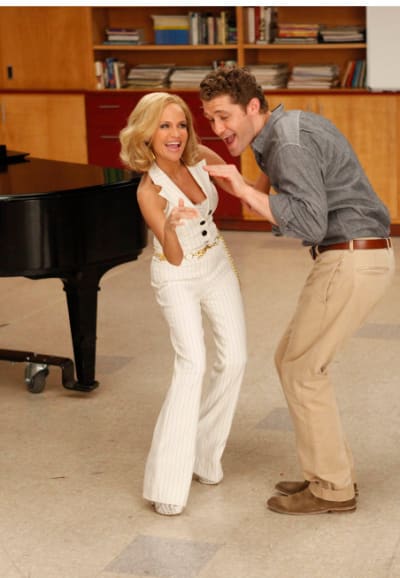 Guest appearances by stars such as Kristin Chenoweth are fun and welcome, but some coherence to them would be appreciated.
"Literally, the end of the season, the season finale we just shot, they were handing us script pages, like, 'Say this right here,'" Morrison said. "The show is such an epic thing to film, we got so backed up. So I have no idea, I think the writers are taking a little break, and no one really knows anything."
That's not exactly comforting.
We understand the production of Glee is more complicated and requires more time than any other show on TV. But hire dance coordinators, song coordinators and script coordinators. Expand the staff. Delegate. Do something.
There's no excuse for not having a season finale well planned out in advance.
Matt Richenthal is the Editor in Chief of TV Fanatic. Follow him on Twitter and on Google+.