Attention, NYC residents:
The USA Network is hosting an ongoing premiere party this week and TV Fanatic was there for opening night. On Pier 46 in New York City, USA showcased the upcoming season premieres of White Collar and Covert Affairs.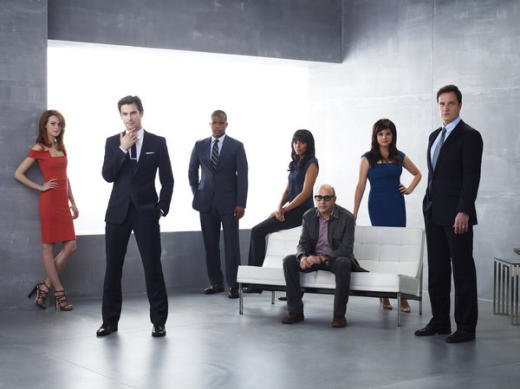 The party started early with lots of music, dancing, great food and some cool USA Network swag. Once the sun set over the water and the lights began to glitter on the skyline, we all settled in with our popcorn for a new episode of of White Collar.
I won't give away any spoilers, but as last season ended with Peter suspecting Neil of pulling off a serious heist, the opener answers who was really behind it. Something tells me that the consequences of the U-boat capper are going to last the entire season and bring a new dynamic to our favorite crime fighting duo.
Fans of
Covert Affairs
will be happy that we pick up almost where we left off last season, with Annie holding on to Ben after he's been shot. I won't give away his condition or what happens next, but trust me, you'll want to tune in on June 7 to catch the premiere.
If you're lucky enough to be in the NYC area, you'll definitely want to swing by Pier 46. Tonight, they'll be premiering Royal Pains, along with the new show Necessary Roughness (starring Callie Thorne ); on June 2, we get Burn Notice and then show Suits. 
The gate opens at 6:30 p.m. with the first episode starting at dusk, sometime after 8:00 p.m. Admission is free, seats are first come, first serve. There's nothing more fun than getting to watch great TV under the stars with lots of fellow fans. If you have the opportunity, you should definitely go and enjoy a fun night on USA.
C. Orlando is a TV Fanatic Staff Writer. Follow her on Twitter.