It's a weird day for Chris Colfer. He awoke to news that he's an Emmy nominee - and also to the fact that he'll be departing the show that earned him that distinction after the upcoming season.
Colfer responded to both announcements in an interview with Michael Ausiello, while also maybe, possibly, sort of teasing a spin-off for Kurt and Rachel.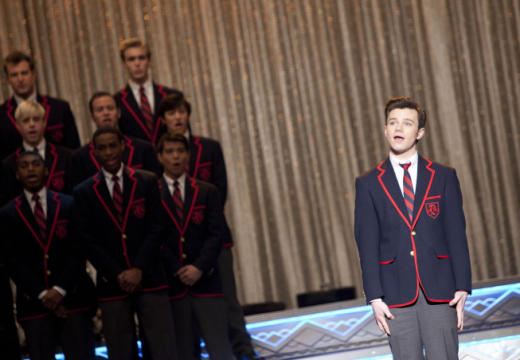 On the nomination: I honestly didn't think there was going to be room for me in the category [because the list of potential nominees] is so vast and a lot of my stuff is so dramatic [rather than comedic] on the show.
On Ryan Murphy's decision to graduate Kurt, Rachel and Finn: It's definitely not my choice. But I completely understand that it works for the integrity of the show. One of the things that I love about Glee is, despite characters breaking into song in the middle of the hallway, it was very real to me. It always seemed like a very real high school environment. And I think by having some characters graduate, they'll continue having that element.
Might there be a spin-off? Visit TV Line for the full interview, but Colfer uttered an intriguing response to the rumor: There hasn't been anything official yet.
Matt Richenthal is the Editor in Chief of TV Fanatic. Follow him on Twitter and on Google+.