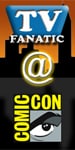 THE SECRET CIRCLE SPOILER ALERT
: Within the first five minutes of this CW drama's pilot, a character that is featured prominently in L.J. Smith's book series gets killed. In other words:
Changes will abound from the world of the written world to the universe of the small screen.
"[The books are] a great place to jump off from," producer Kevin Williamson said at this weekend's Comic-Con panel. "It's a great story. It's rich in mythology, it's rich in character, it's rich in relationships... it's a wonderful world, which I hope I could add to it, spin it around and let go."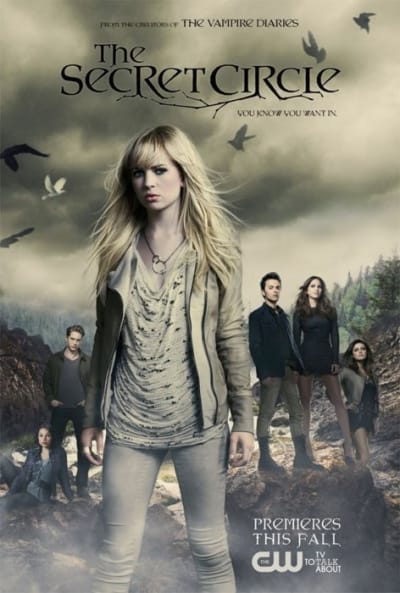 Another change? Natasha Henstridge's Dawn Chamberlain is the principal of the school.
It's "a very wonderful place to keep an eye on everything in the town and with the circle," said the actress. "I kind of think of her as the Wizard of Oz - sort of the man behind the curtain, except she's not hiding anything. She's the one who's keeping her eye on everything that's going on and stirring the pot."
Britt Robertson, meanwhile, takes on the central role of Cassie Blake, who relocates to Washington after a horrific incident. Once there, she'll realize her role in a coven of witches and struggle with what to do. Will she embrace the supernatural or run from it?
"Going further, you'll find that her dad and her past have a more evil side," Robertson teased. "So there's that pull inside of her and she's not sure where to go with it."
Yes, novel fans, Black John, will play a role in the program. But producer Andrew Miller compares the character to Klaus on The Vampire Diaries. We might not see him for awhile:
"His presence will be felt in the show, specifically by Cassie, who is linked to him whether she wants to admit it or not. Having lost her mother, there's going to be a part of her that needs to explore that side of her that comes from her dad. In that exploration, we're going to learn much more about this guy and be very afraid."
The Secret Circle premieres on Thursday, September 15. Return to TV Fanatic later in the week for a number of video interviews with the cast!
Matt Richenthal is the Editor in Chief of TV Fanatic. Follow him on Twitter and on Google+.