American Horror Story premieres on FX on October 5.
But producers Ryan Murphy and Brad Falchuck (Glee) were joined by star Connie Britton at the Television Critics Association summer press tour last night and premiered the pilot for critics.
What drew the former Friday Night Lights star to the project, which centers on her character and Dylan McDermott moving across the nation following an affair and a miscarriage?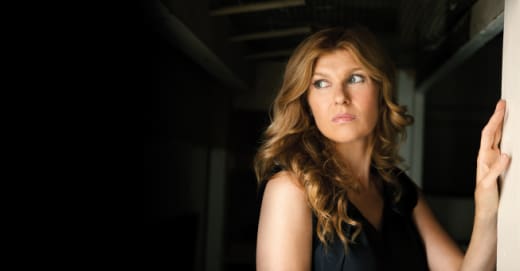 Connie Britton says she was "scared to death" by the vision for American Horror Story.
Referring to her relationship on FNL, Britton said: "I've been in a pretty good marriage for the last five years. Why not mix it up a little bit?"
Murphy emphasized that the troubled marriage will be a focus of the series, even if many are drawn to it for the possibility of a haunted house. He teased:
"I love it because there are no vampires or werewolves. The monster in the closet is infidelity."
American Horror Story will kick off with a 90-minute pilot, and TV Fanatic will cover every moment of this series in depth.
Matt Richenthal is the Editor in Chief of TV Fanatic. Follow him on Twitter and on Google+.