Yes, Liz Lemon, Rizzoli & Isles are friends in real life. Moreover, Angie Harmon and Sasha Alexander will be spending even more time together next summer: TNT has picked up this series for a third season.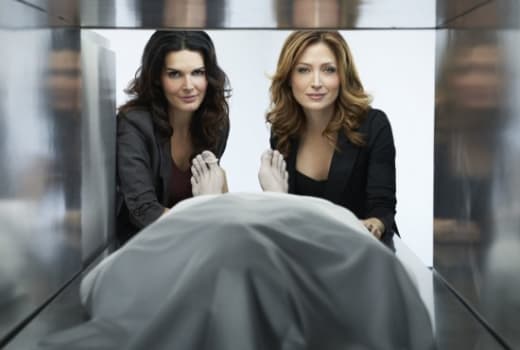 "This summer, Rizzoli & Isles has proven that last year's record-breaking ratings were just the beginning of this show's remarkable track record," said Michael Wright, executive vice president and head of programming for TNT, TBS and Turner Classic Movies (TCM). "With a terrific cast, a top-notch production team and the kind of stories TNT fans crave, Rizzoli & Isles is poised to continue its success alongside blockbuster TNT series like The Closer and Falling Skies."
The latter show has also been renewed for next summer.