As Mercedes, Amber Riley concluded season two of Glee in one relationship - with Chord Overstreet's Sam, who has since left the show in a development the actress says will be "addressed" - and will soon enter into another one on season three, with a new character played by Lamarcus Tinker.
But there's a method to this dating madness, Riley said at Fox's fall kickoff party:
"Mercedes is actually going to be shown in a different light for once. She has a relationship, and you're going to see a softer side of her. She's very lovey-dovey. It's kind of like, 'Oh my God? Is this Mercedes?!' She dresses different. She's girlier now."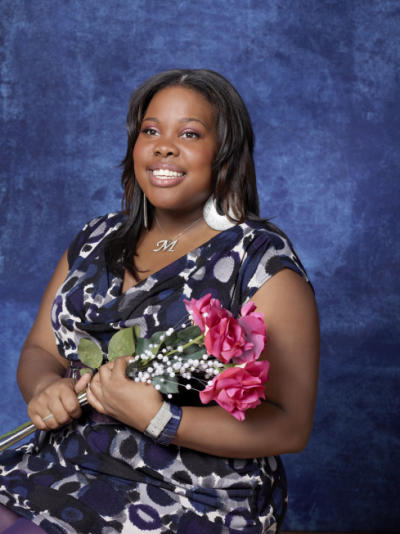 As for the Glee music ahead on season three, Riley offered the following tease: "We're doing a lot more Broadway songs this season. The first couple episodes are very, very Broadway."
That does follow along with another show spoiler: Kurt and Rachel are expected to join the school play.