Morena Baccarin can next be seen in a regular basis on Showtime's Homeland, which premieres Sunday, October 2 (and is terrific).
But the former V star will also appear again on The Mentalist, TV Line confirms, as she'll reprise the role of Erica Flynn, a professional matchmaker who we last saw on her way to jail for her role in a murder.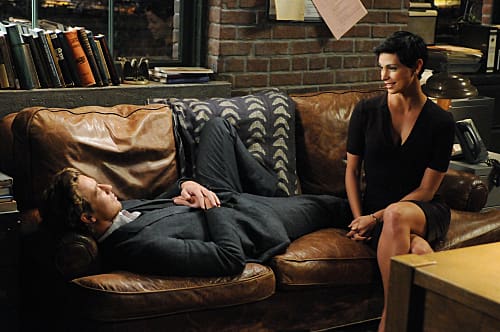 Executive producer Bruno Heller is mostly mum on the reason for the return, but is excited because Erica is one of "the few people who can mess with Jane's mind."
The Mentalist airs a new episode this Thursday and you can check out the official promo for "Little Red Book" HERE.