A number of TV Fanatic favorite are set to scrub in to Cougar Town.
TV Line reports the amazing news that Zach Braff and Robert Maschio will guest star on a season three episode of this ABC comedy. Yes, folks, JD and The Todd themselves!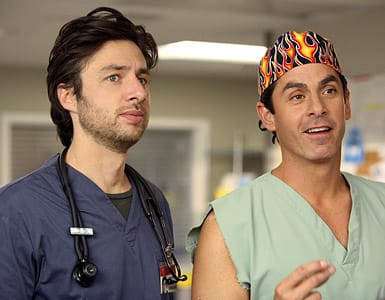 The appearance by these Scrubs alums will coincide with Sarah Chalke guest-starring as Bobby's new girlfriend, along with stints on Cougar Town by Sam Lloyd and Ken Jenkins. Let's all give the creator of both shows, Bill Lawrence, a Todd-like high-five, shall we?
Now, if ABC would just announce a third season premiere date already...