CBS has picked up two more seasons of the original reality competition, Survivor, taking the show into its 25th and 26th seasons. The network also announced a premiere date for Season 24, which kicks off February 15.
Jeff Probst, whose contract was up at the end of Season 24, isn't going anywhere.
"I'm thrilled to continue working on the longest-running reality competition show with the world's greatest adventure crew for two more seasons," he says in a statement. "We are so thankful for the supportive fans who remain with us every season, and we promise to deliver another year of quality television."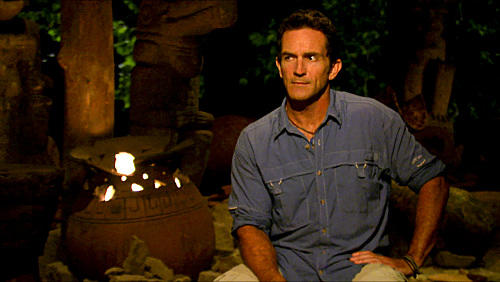 Jennifer Bresnan, Executive VP of alternative programming, adds: "Survivor is an outstanding franchise. Its format guarantees fresh characters, exotic places and fascinating social dynamics every season."
Excited about the pickup? Is the show still in its prime, or did it peak long ago?
For the latest on the current season, Survivor: South Pacific, check out our Survivor review from last night. TV Fanatic's resident expert has watched and analyzed every episode of the show. Seriously. Every one.
Steve Marsi is the Managing Editor of TV Fanatic. Follow him on Google+ or email him here.