Bones' short fall season just got shorter.
This week's episode, "The Twist in the Twister," will be the last of 2011. The show's December 15 midseason finale has been moved back to January 12, where it will lead into the premiere of new spinoff, The Finder.
It's a scheduling move unlikely to be received well by fans, who already had to wait until November 3 for the show to premiere, and who were promised a six-episode mini-arc this fall that's now been cut to five.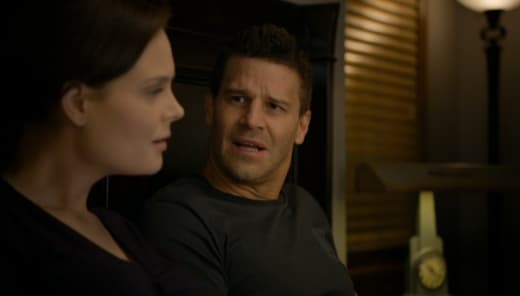 But, from Fox's perspective, the network is looking to guarantee The Finder - which will air an undetermined number of episodes this winter before Bones returns later in the spring - decent ratings in its first week out.
Bottom line, after January 12, Bones is likely gone again for two months, after which episodes filmed after Emily Deschanel's maternity leave will air. Too bad, since the show really hit its stride with last week's episode.
Sound off with your (almost certainly negative) comments below ...
Steve Marsi is the Managing Editor of TV Fanatic. Follow him on Google+ or email him here.