Chalk this up to Glee Casting News We Did Not See Coming...
The Fox hit has officially added a Real Housewife of Atlanta to its roster, as NeNe Leakes Tweeted today that she will appear on multiple episodes as a rival of Sue Sylvester's. We'll let her explain the details:
"The secret is out! YES I have a recurring role on GLEE! I'm coach Roz Washington the synchronized swim coach! So honored."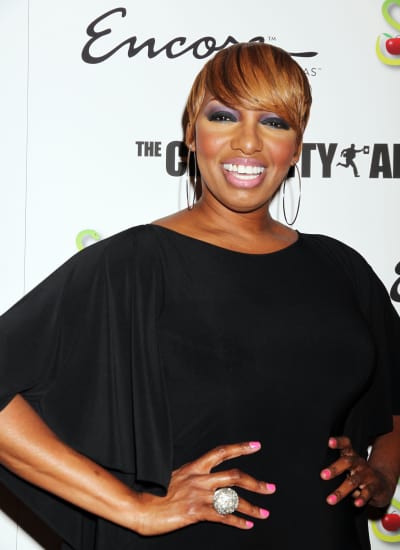 And why does NeNe's coach even play a role in 2012? Because Sam will join the synchronized swimming team in order to impress Mercedes. Added Leakes via Twitter:
"Running through the house screaming Gleeeeee! Coach Roz Washington is gonna get that Sue Sylvester! I'm so proud of myself."
Watch the official return promo for Glee now and then respond: are you excited for NeNe Leakes to be on the show?
Matt Richenthal is the Editor in Chief of TV Fanatic. Follow him on Twitter and on Google+.