Katherine Heigl Wants Back on Grey's Anatomy?!
Steve Marsi at .
According to Katherine Heigl herself, she is not only open to a return to Grey's Anatomy ... she has even come out and ASKED to return! She said the following while promoting her new film One For the Money:
"I've told them I want to," she admits. "I don't know... Being a showrunner and being a writer of a TV series like that is so complicated that I mean she's got how many characters are there now?"
"There's a lot and so she's currently balancing about 40 different storylines, so I don't know if it fits in to their sort of vision for this season or next or however many seasons it goes."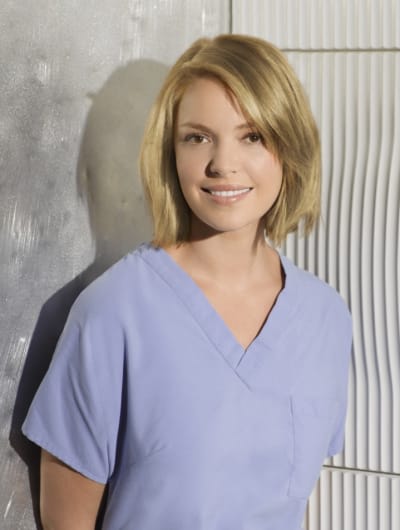 Katherine last appeared on Grey's Anatomy in the middle of the sixth season, in January 2010, after which she was written off with little explanation in an awkward, open-ended departure for her character.
She left the series on a less-than-stellar note after a number of public and private disputes with ABC. Ostensibly, the final straw was her desire to spend more time at home with adopted daughter Naleigh.
If she was bitter about her departure or toward the show in general, it looks like that's blown over. She reiterated that if ABC or Grey's producers were to call up and ask her to return, she'd do it.
"Yeah totally. I really, really, really want to see where [Izzie] is. I just want to know what happened to her and where she went and what she's doing now," the 33-year-old actress said.
"My idea is that she actually like figures it out, and finds some success at a different hospital. She was always floundering, always one step behind the eight ball. I want to see that girl take some power back."
Could Alex's heart and brain withstand that turn of events? Will it ever actually happen?
Share your comments on this surprising interview by the star and vote below ...
Do you want to see Katherine Heigl back on Grey's Anatomy?
Steve Marsi is the Managing Editor of TV Fanatic. Follow him on Google+ or email him here.