To many, The Office has grown quite stale on season eight. But NBC has reportedly come up with a way to freshen up the series:
Remove Dwight and give him his own sitcom.
That's the rumored plan for 2013, according to Deadline. Conceived by Rainn Wilson and Paul Lieberstein, the spinoff would feature Dwight leaving Dundler Mifflin and going to work full-time at Schrute Farms.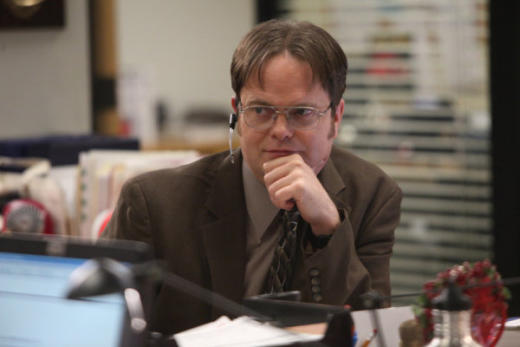 "At its base, it will be about a family farm struggling to survive and a family trying to stay together," a source says, adding that the new show would feature a number of Dwight's relatives.
The Office, intentionally or not, has actually been dropping hints about Dwight leaving for awhile now. He was unhappy that Andy took over for Michael as branch manager and just two episodes he flew to Florida to apply for a new job.
When it comes to sitcom spinoffs, there are one-word pros (Frasier) and cons (Joey). What do you think of this idea? Would you watch a Schrute-based new series?
Matt Richenthal is the Editor in Chief of TV Fanatic. Follow him on Twitter and on Google+.