Cougar Town is in the unusual position of filming its season three finale prior to ABC even announcing a date for its season three premiere date.
But such is life for creators creators Bill Lawrence and Kevin Biegel, who have been organizing campaigns and parties around the country in order to promote the sitcom on their own. It's pretty cool.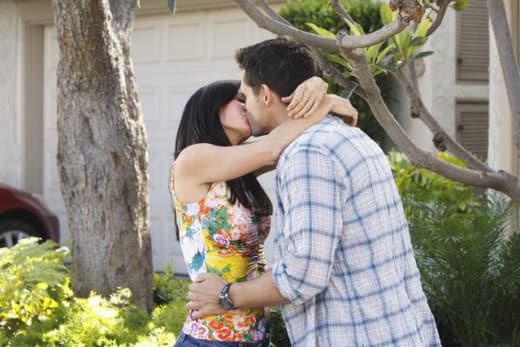 At one of these events in Los Angeles last night, Biegel spilled a major spoiler to TV Line: the season will conclude will Jules and Grayson GETTING MARRIED. He explained his reasoning as:
"We wanted to do a real adult relationship with two people who make sense together. So the third season starts with Jules and Grayson getting engaged, and it ends with them getting married."
Let's all raise a giant glass of wine to the happy couple!