Welcome back to TV Fanatic's Grey's Anatomy Round Table!
Our official Grey's Anatomy review broke down last week's episode, "If/Then," in detail. Now, TV Fanatic staff writers Courtney Morrison, Sean McKenna and Christina Tran have gathered for their weekly Round Table Q&A to further debate, discuss and dissect the goings on at Seattle Grace/Mercy West.
Read their answers below and weigh in with yours!
----------------------------------------
1. What was your favorite scene or quote from the episode?

Courtney: Hands down, Meredith running to Richard after finding out that Alex is a cheater. This father/daughter duo is the best. Runner-up goes to the mentioning of Izzie, George, and Burke.
Sean: Derek finding out it wasn't his baby. Not only was the moment reminiscent of when he walked in on Sloan and Addison, but it showed his willingness to fight for something.
Christina: I loved the final minutes of the episode with Meredith and Derek at Joe's. It was a nice nod to the pilot and I couldn't help but smile as they realized they were simply just a guy and a girl at a bar.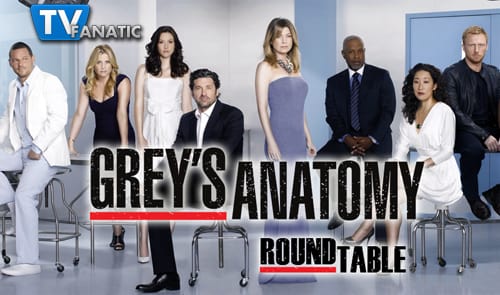 2. Was this episode a waste of time like last years' musical massacre?

Courtney: Definitely not. I hated the musical episode. Even though we got to see the actors show off their singing skills, I would rather watch some reality competition for that. I think this episode was a filler episode, just like that one, but it was light and enjoyable. I didn't mind watching an hour of it... I don't want to do it again, though.
Sean: It wasn't as bad as the musical episode, but all the episode really did was prove that destiny brings everything together no matter what direction or choices are made. It all works out in the end. It was certainly an interesting (and drastic for many) change for the characters.
Christina: Honestly, I enjoyed this episode MUCH more than the disastrous musical massacre. Although I'd rather watch an installment that was the real deal, I certainly didn't think that it was a waste of time either. It was fun and definitely intriguing.
3. Who is your favorite character/situation in the alternate version of Seattle Grace?

Courtney: The same person who is my favorite in the real version... Cristina Yang. She's hardcore and gets the job done. I harbor a serious girl crush on Yang, and even those bangs couldn't stop it.
Sean: Lexie Grey because let's face it, did you ever think that she would be rocking the dreads and addicted to drugs?
Christina: I'm going with Meredith. I've always loved the dark and twisty version, but the bubble gum-cardigan-wearing one wasn't so bad either. Her relationship with her mother has always been interesting to me. I also thoroughly enjoyed her interactions with Richard. Lastly, who'd a thought Meredith and Alex could ever be together? That was so weird and funny at the same time.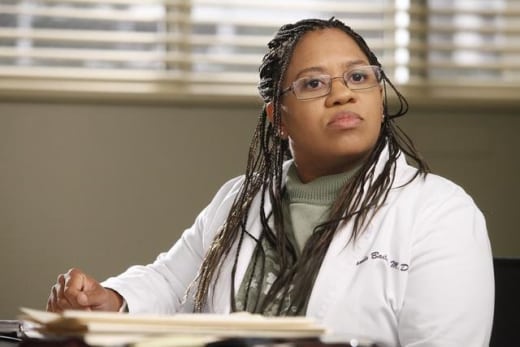 4. Would you rather things be the dream way or the way we have watched over the past several seasons?

Courtney: Real way, without a doubt.
Sean: I like the way things have been the past few seasons but ultimately, dream world or real world, the point was that it doesn't matter. It's all going to sync up and work out how it is supposed to.
Christina: I'm going with the real way, for sure ... because dreams end.
5. If you could keep one thing from the dream to carry into the real version of the show, what would it be?

Courtney: Miranda, I mean Mandi Bailey's hair.
Sean: Lexie's tattoos. It would bring out that bad girl in her. Hottie alert!
Christina: Alex's glasses ... so g33ky and n3rdy, but seriously kind of cute all at the same time.
What do you think? Share your responses in the comments below!