Columbia Records announced plans to release a graduation album in honor of Glee's May 22 season finale and, along with it, the company has revelaed a few songs that will air on that concluding episode.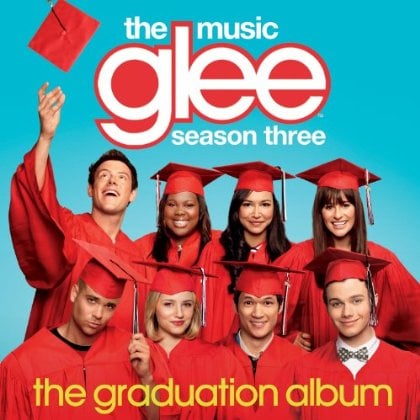 Based on the following track list, it looks like viewers will say goodbye to Rachel, Finn and Kurt (as high school students, at least) via such tracks as Bruce Springsteen's "Glory Days," Beyonce's "I Was Here," Madonna's "I'll Remember" and Green Day's "Good Riddance (Time of Your Life)."
Check out the full set of singles to be included on the May 15 release now and remember that a new episode airs tonight. Visit our Glee music section to download songs from it... right now!
"We Are Young"
"Edge Of Glory"
"I Won't Give Up"
"We Are The Champions"
"School's Out"
"I Was Here"
"I'll Remember"
"You Get What You Give"
"Not The End"
"Roots Before Branches"
"Glory Days"
"Forever Young"
"Good Riddance (Time Of Your Life)"
Matt Richenthal is the Editor in Chief of TV Fanatic. Follow him on Twitter and on Google+.