Game of Thrones spoiler warning: HBO has released the official episode descriptions for the quartet of episodes that air in May.
They reveal critical plot points beyond this Sunday's "Garden of Bones," so read on at your own risk...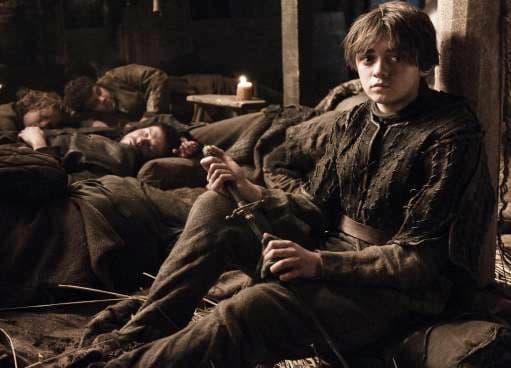 May 6: "The Old Gods and the New"
Theon completes his master stroke. In King's Landing, the Lannisters send Myrcella from harm's way in the nick of time. Arya comes face to face with a surprise visitor; Dany vows to take what is hers; Robb and Catelyn receive crucial news; Qhorin gives Jon a chance to prove himself.
May 13: "A Man Without Honor"
Jaime meets a distant relative;Dany receives an invitation to the House of the Undying; Theon leads a search party; Jon loses his way in the wilderness; Cersei counsels Sansa.
May 20: "The Prince of Winterfell"
At Winterfell, Theon receives a visitor and holds down the fort. Arya calls in her final debt with Jaqen in a way that displeases him. Robb is betrayed. Tyrion and Varys find common ground. Dany ignores Jorah's advice. Stannis and Davos approach their destination, and Davos is offered a reward.
May 27: "Blackwater"
Tyrion and the Lannisters fight for their lives as Stannis' fleet assaults King's Landing.
Matt Richenthal is the Editor in Chief of TV Fanatic. Follow him on Twitter and on Google+.