Game of Thrones Series Finale Promo: Is the War Really Over?
Paul Dailly at .
It's time to say goodbye to Game of Thrones. 
On Game of Thrones Season 8 Episode 6, Daenerys has won the battle of King's Landing, and tries to lay claim to the Iron Throne.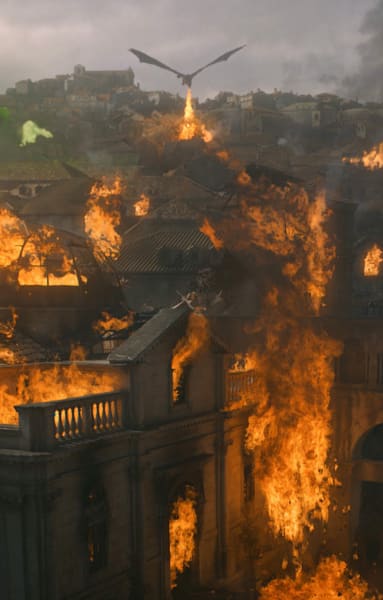 If you watch Game of Thrones online, you know that Tyrion, Jon Snow, Ser Davos, and Arya are all annoyed at the bloodshed during the battle thanks to Dany lighting up the streets with Drogon. 
Will they be able to accept Daenerys as the Queen of the Seven Kingdoms after the number of innocent lives she took during her rage?
Related: Get HBO via Prime Video Channels for Addictive Dramas, Hilarious Comedies & Hit Movies!  
It sure seems like Daenerys is getting the villain edit during Game of Thrones Season 8, so it's hard to imagine her not being killed off in the series finale.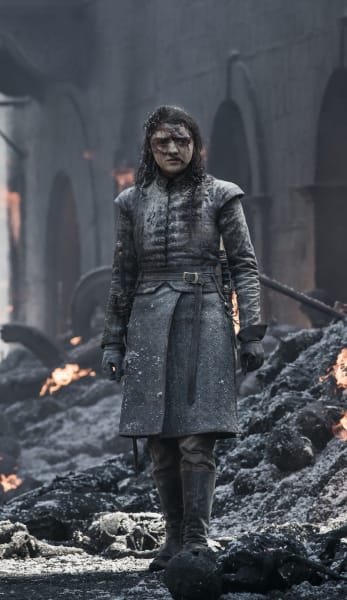 There are a lot of storylines away from Daenerys that could probably do with some resolving, so we'll probably check in with most of the characters who are still alive on the series.
Will Jon have a change of heart and take Ghost back from Tormund? That would be a good thing, especially given that casting his direwolf aside is one of his worst decisions to date. 
Related: Game of Thrones Season 8 Episode 5 Review: The Bells
With an 80 minute episode, it's hard to imagine all of the storylines being wrapped up in a satisfying way. 
Game of Thrones Season 8 has been rushed from the get-go, and that will probably continue with the series finale. 
The teaser shows Daenerys in a good place after winning the war, but not everyone is ready to let her reign play out.
Watch the full clip below and hit the comments with your thoughts on it. 
What did you think of the teaser? Are you excited for the show to be over?
Hit the comments below.