Grey's Anatomy Scoop: Shonda Rhimes on Dream House, Cast "Graduation" & More
Steve Marsi at . Comments
Grey's Anatomy creator, executive producer and show-runner Shonda Rhimes took the stage, fittingly, during An Evening with Shonda Rhimes & Friends at the Academy of Television Arts & Sciences this week.
What did she reveal about the hit medical drama?
With cast members Ellen Pompeo and Sandra Oh (plus Private Practice stars Taye Diggs and KaDee Strickland) on hand, Shonda touched on another of buzzed-about subjects from the Grey's world. Such as ...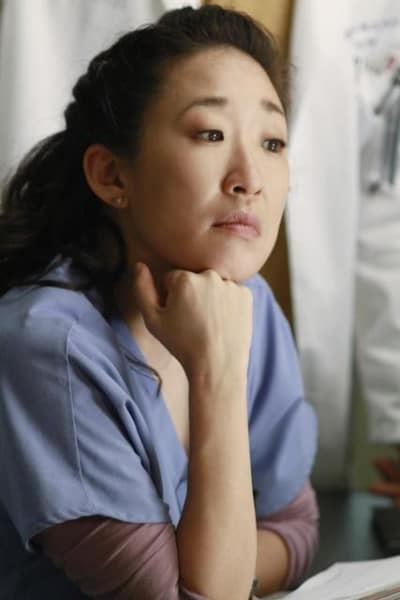 The dream house, which is apparently not happening. Not right away, anyway. Shonda said at one point that we'd have us a house by the end of the season, but it looks like it became a casualty of the upcoming season finale re-write. As recently as a few days ago, they were getting the house by season's end. No longer.
The future of the "Class of 2012" is unclear, due to the cast's contract situations, and Shonda is writing that into the show in a sense, as the interns we met in 2005 are graduating to full-blown attendings. "They are going to become attendings, they have to take their boards, they have to interview for jobs all over the country. We don't know where people are going to end up in that sense," she says. There's this very nostalgic sense that something is being lost for all of them." Talk about art imitating life.
The outlook for Owen and Cristina is equally murky, and has been trending in that direction for awhile. "If you take a look and go back for years, you can see places where things were glossed over, decisions were made out of haste," Sandra Oh says. "The question of where they are going, what I can say in a very general but truthful way, is that hopefully they are going to a place that is truthful for both characters, that is not am immediately solvable situation. So we're going to be in this storyline for a bit."
The funniest moments of the season are still to come. Her words.
Steve Marsi is the Managing Editor of TV Fanatic. Follow him on Google+ or email him here.