Despite the impending departure of Kate Walsh, it's unclear if Private Practice will bow out after its 13-episode sixth season.
But creator Shonda Rhimes has made one thing clear in a new interview: the drama will be doing all out this fall!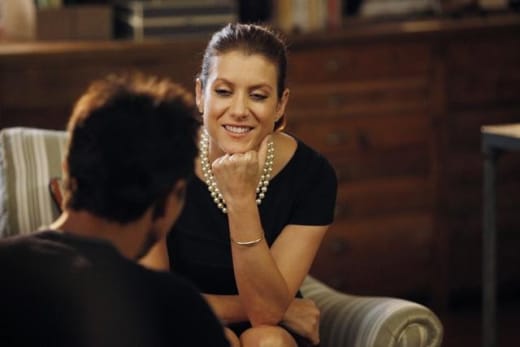 "The writers and I have approached this season as a no-holds-barred, all bets off season," the uber producer tells William Keck of TV Guide magazine.
Meaning what, exactly?
Rhimes teases that time will have "no meaning," stories will "overlap one another" and everyone will have a "point of view" on Season 6. Sounds vague, confusing and intriguing, no?
"Any episodes we've ever wanted to do we're doing," says Rhimes. "Any idea we ever had we're playing. Every single episode will be a special episode and none will seem like your typical episode of Private Practice. No two will even seem alike. It's really freeing and the actors are really energized."
The series returns on Tuesday, September 25. Do you think Private Practice should go on without Kate Walsh?
Matt Richenthal is the Editor in Chief of TV Fanatic. Follow him on Twitter and on Google+.