Here's a quality Grey's Anatomy teaser for you: Someone's getting married!
Creator / executive producer Shonda Rhimes revealed today that the upcoming ninth season of the medical drama will find one of the show's couples exchanging nuptials. Cue excitement and speculation!
"We are going to have a wedding this season," she said. "But that's all I'm going to say."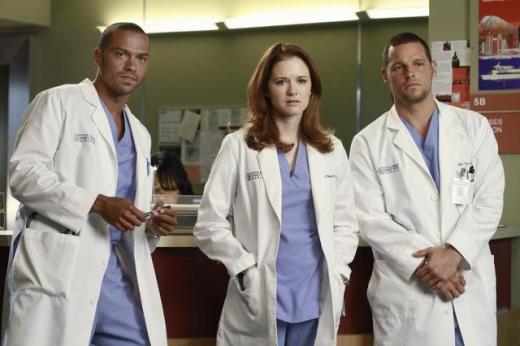 By virtue of having already walked down the aisle (or at least over to city hall), it's likely safe to cross Meredith and Derek off the list of candidates, along with Cristina and Owen and Arizona and Callie.
Bailey and Ben? Jackson and April? Richard and Catherine, if Adele takes a turn for the worst and he remarries? Not that far-fetched. Alex and ... someone? He's finding true love this season, supposedly.
We welcome your theories, comments and votes on this exciting mini-spoiler below!
Who do you think is getting married on Grey's Anatomy in Season 9?
Steve Marsi is the Managing Editor of TV Fanatic. Follow him on Google+ or email him here.