We've seen dark and twisty Meredith Grey for the better part of eight seasons, and even had a brief, bizarro look at bright and sunny Meredith Webber during an alternate-universe installment ("If/Then") in February.
Now get ready for an entirely new side to the ABC drama's title character: Nazi Meredith.
"She's definitely angry at the beginning of the season," Ellen Pompeo tells TV Guide.
"She's angry about all the stuff that happened, so she's teaching her interns and she's really mean to them. It's an homage to the first Dr. Grey, Meredith's mother, who is the first bitch surgeon."
"I get to channel Kate Burton and be mean."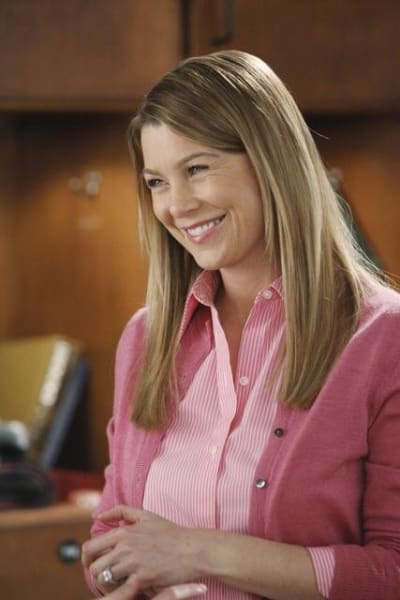 Guess this helps answer the question of how Meredith responds to Lexie's death and the plane crash trauma that will no doubt impact the surgeons long after their rescue in the forest.
Will it end well, though? Is Nazi Meredith a brief phase, or a sign of a darker turn for the character over the long haul? Comment below with your thoughts on this and all things Grey's Anatomy ...
Steve Marsi is the Managing Editor of TV Fanatic. Follow him on Google+ or email him here.