A Halloween fright. A new love interest. And an Olympic Gold Medalist.
With television season hitting the ever-important period of November Sweeps, The CW has come out with the following episode descriptions for the next three Hart of Dixie episodes...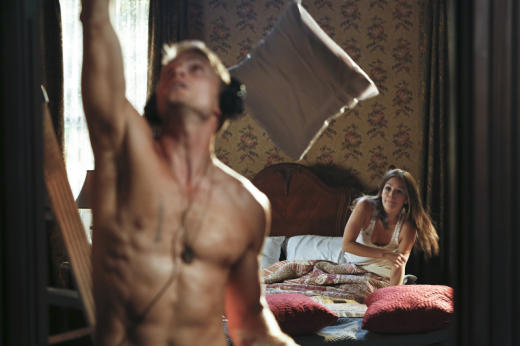 October 30 ("Walkin' After Midnight") - With Halloween right around the corner, Zoe begins to notice some odd occurrences happening in her home. She is shocked to discover that the culprit is George, but she soon realizes that he may have a sleepwalking issue.
November 13: ("I Walk the Line") - Kelen Coleman guest stars as George's potential new romance. With the upcoming Mayoral election looming, Lavon and Ruby continue to be tied in the polls, leading Lemon to use some creative methods to win.
November 20 ("Baby, Don't Get Hooked on Me") - After Zoe treats the high school football team, she learns that Max, who happens to be Rose's new crush, has become infatuated with Zoe instead. Olympic Gold Medalist McKayla Maroney guest stars as Rose's friend, Tonya.
Which storyline is of most interest to you? Remember to visit TV Fanatic each and every week for an updated section of Hart of Dixie music, quotes, reviews and more!
Matt Richenthal is the Editor in Chief of TV Fanatic. Follow him on Twitter and on Google+.