Another week, another full notebook I need to empty out.
This week, I'm sharing scoop on the workings of a Scandal relationship, working with zombies on The Walking Dead and whether Jennifer Hudson is going to be a threat to the other divas on Smash Season 2 ...
Scandal: Are you still reeling from last night's episode (relive it with my Scandal review!) of the Shonda Rhimes drama? Besides learning so much more about the relationship between Fitz and Olivia, we also saw an earlier time with Chief Of Staff Cyrus and his lover, James (played by Dan Bucatinsky).
Earlier this week, Bucatinsky, who is also acting in and executive producing Web Therapy and Who Do You Think You Are? with his BFF, Lisa Kudrow, explained how he and his co-star have shaped the Cyrus/James relationship.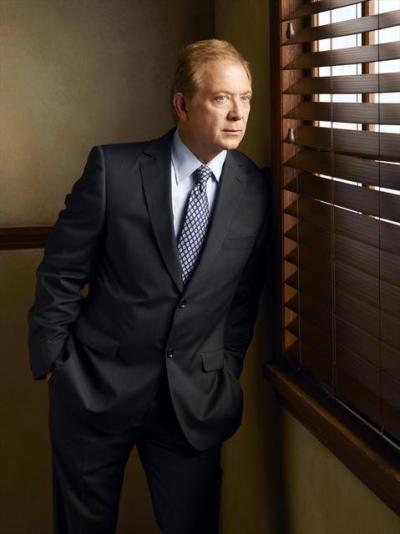 "The way Jeff Perry and I talk about it is we've obviously made a deal," he said. "James really, really has a passion for two things, one is journalism and the ambition he has for being sort of like a Woodward & Bernstein kind of journalist. And the other passion is to be a father. And it's just so interesting."
On the series, since Cyrus and James have yet to become parents, James has taken a much more influential press position covering The White House.
"The deal they made," Bucatinsky continued, using last night's episode as an example, "was sort of one for the other. But to watch it sort of unfold, you're seeing sort of the result of one part of that dream on the one end and then you flashback to the past. You're seeing the moments of romance and the moments of fighting and how difficult it must be to have a relationship when you work at the White House, whether you're straight or gay."
With James' knowledge about the voting machines that were tampered with during Fitz's election, things are definitely going to get more and more compelling before next week's last new episode before the holiday break.
The Walking Dead: The Walking Dead mid-season finale last week was huge for many reasons but one was that we were introduced to Tyreese, a fan favorite from the graphic novel on which the series is based. Chad L. Coleman, who plays Tyreese, explained how he came to the producers for the role earlier this week on a press call.
"Robert Kirkman was a huge fan of The Wire and the character I played on The Wire, Dennis "Cutty" Wise, I think that's kind of the origin of their interest in me." As for his research for his role on the AMC series, he added, "I watched all of the prior episodes and I had great discussions with [Exec Producer] Glen Mazzara and some limited discussion with [Exec Producer] Robert Kirkman but knowing full well that he and Glen were in full discussion."
As far as acting with the many zombies, Coleman said that the realness of them truly is a benefit in his acting and is tough to shake even when the cameras have stopped rolling. "It's just so real, it's just eerie," he said, "but the most eerie part of it is to see them just doing regular things like in-between takes or going to lunch break - just to watch a guy getting the salad dressing, putting it - and he's, you know, all made up - all zombied out, it's pretty hilarious!"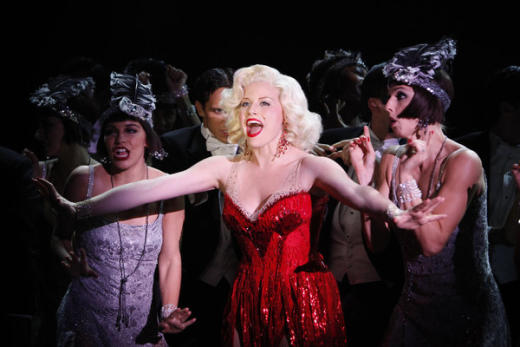 Smash: The second season of the NBC series is coming February 5 and when I talked to Megan Hilty earlier this week, I figured the writers would pit her character, Ivy, against the new diva on the block, Veronica Moore, played by Jennifer Hudson. Quite the opposite, Hilty told me.
"It turns out that they're actually old friends, which is funny, because when they said she was joining the cast for a few episodes, I thought for sure that Ivy would be totally threatened by her, because she is this charming, witty actress and stuff. And success seems to have always been threatening to Ivy, for other people. But it turns out they're old friends. They actually have a great relationship."
While season one had its share of creative ups and downs, Hilty feels that the second season – with cast additions like Broadway's Jeremy Jordan and a reunion of Debra Messing with her Will & Grace co-star Sean Hayes - is going to make viewers much more satisfied.
"There is so much happening in Season Two. Just by adding the new characters, too. I mean, there are so many different plot lines. I think there is something in this for everyone. I think everyone's going to be really happy with the story lines this year."
That's a wrap on this week's Notebook! Anything else you're dying to know about your favorite show? Leave a comment here or you email me directly at jim@jimhalterman.com.
And remember: get all your TV scoop by following @TVFanatic.
Jim Halterman is the West Coast Editor of TV Fanatic and the owner of JimHalterman.com. Follow him on Twitter.