Welcome back to the second round of the Tournament of TV Fanatic: NBC edition!
Now it's time for you, TV Fanatics, to choose your favorite NBC star! The field has been narrowed from 16 to four. The concept is easy: Pick your favorite of the two pairs in each poll. That's it!
Today's battle: 30 Rock's Tina Fey vs. Smash's Katharine McPhee! VOTE:
Tina Fey or Katharine McPhee: Which NBC star do you love more? Vote now and tell us in this semifinal Tournament of TV Fanatic matchup! View Poll »
Poll is now closed! Here are the results:
Tina Fey
52.0%
Katharine McPhee
48.0%
We'll post polls of these respective NBC matchups daily, and then after each round, update the bracket as some stars advance, while others are eliminated, until the winner is crowned. Make sense?
It's easy, fun and all decided by YOU! Here's the Tournament of TVF field: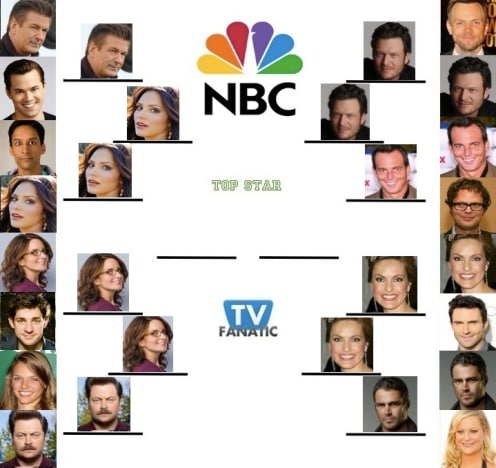 Steve Marsi is the Managing Editor of TV Fanatic. Follow him on Google+ or email him here.