AMC has unveiled a slew of new promotional photos for Mad Men Season 6.
And, like the trailer before them and the poster after that, these images have fans buzzing.
What does it mean that Don and Megan are locked in an intense embrace? Does the inclusion of Elisabeth Moss mean Peggy will play a prominent role, despite changing advertising firms? Or are these nothing more than really attractive people posing in glamorous outfits?
Our money is on the latter. But have fun clicking through the images now and remember: Mad Men Season 6 premieres with a two-hour episode on April 7.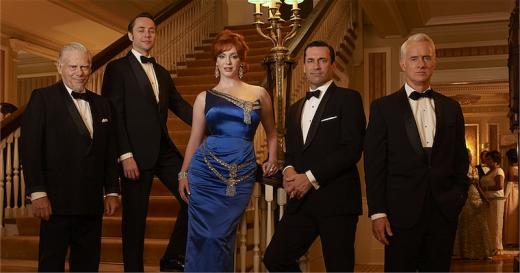 Matt Richenthal is the Editor in Chief of TV Fanatic. Follow him on Twitter and on Google+.