Sure, some of your favorite shows have already wrapped up their seasons and many more will soon soon. This week's Notebook features intel from Blake Jenner on the Glee finale, John Krasinski on The Office series finale and David Giuntoli's take on not only Nick/Renard working together but also Grimm's Tuesday night move.
Let's go!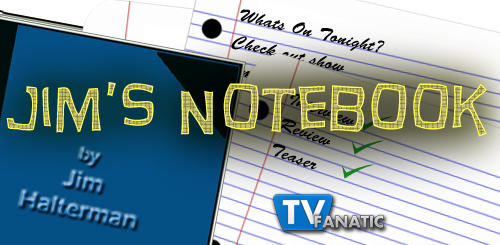 Glee viewers are not the only ones annoyed that the Catfish story has yet to be resolved but Blake Jenner talked to me about what he thought when he read that finale script. "I was very frustrated. It was like Ryder frustration. I was like 'who is it? Who is it?' But when I found out who it was, I was very surprised [because] I think I expected everyone ... I was just like 'Finally I know who it is! Let's do this.'
And after Ryder's molestation revelation in the "Lights Out" episode, Jenner believes that the Catfish situation has its upside. "I think regardless who it is, it really opened him up [and] it really gave him a chance to say things that he's never said before," Jenner explained. "I think without the Catfish he wouldn't have admitted to everyone that he was molested when he was eleven. I think that's definitely opened him up a bit." And, yes, Jenner said, we will find out the mysterious identity in next week's "All Or Nothing" finale. (More from my chat with Jenner next week!)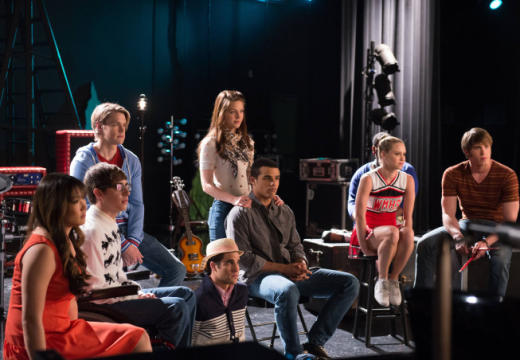 The Office series finale on May 16 is fast approaching but John Krasinski commended the writers for the challenges they've put Jim and Pam through over the years, including their recent rift. "My favorite thing about the show," he explained on a press call with Executive Producer Greg Daniels earlier this week, "has always been how, especially with the Jim and Pam story, how real the writers have always been to a relationship in that yes, they're incredibly blissful times but, there's also times where the world around them can stall out and feel like it's not enough or that it is enough, or feel bland or more exciting from time-to-time." (Inside scoop - the idea of having Jim go to another city for his career came from Krasinski's brother.)
One spoiler that Daniels shared about the final episode was that there's one thing they desperately want for the one-hour finale. "We're trying to get more time," he said, "and the network's being very creative about scraping some more time together for us without having us start the finale in a weird time that will cause half the audience to miss the first ten minutes or something. So, we'll see how we're doing, but we're still hopeful to get slightly more than an hour too." Can't wait!
Grimm star David Giuntoli told reporters this week that he's well aware that the fairy tale-based drama has been having a hard time with ratings on Friday nights. "I think that NBC is showing a lot of faith in Grimm by moving us to Tuesday nights…hopefully The Voice can start getting some of our followers." He added, "we're very excited to expose Grimm to an entirely new audience and, you know, scare and befuddle the whole new segment of the population."
And while the season started with that big Nick/Renard fight, it's surprising that the two are now working closely. It wasn't surprising to Giuntoli, who gave a warning to those thinking they're going to be BFFs. "I wouldn't call it a friendship. I wouldn't call us pals," he explained. "I think we more or less have a common enemy." The actor also said that he and Juliette will be patching things up soon…only for the writers to throw more obstacles in their path, of course!
That's a wrap for this week! Anything else you're dying to know about your favorite show? Leave a comment or email me directly at jim@jimhalterman.com, and follow @TVFanatic for all your TV scoop!
Jim Halterman is the West Coast Editor of TV Fanatic and the owner of JimHalterman.com. Follow him on Twitter.