Off-season? What TV off-season?!?
While many networks have aired their final new episodes until the fall, USA, HBO and other cable channels are gearing up for a very busy summer of programming.
From vampires in Louisiana to doctors in The Hamptons, your television dial will be full of fresh sitcoms and comedy through June, July and August. Which upcoming series has you most excited? That's the question we've asked TV Fanatic staff members to answer in this edition of the Round Table. Gather around now!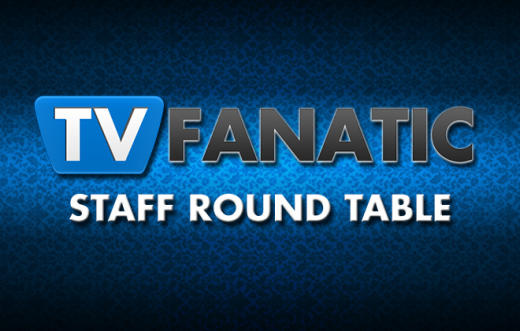 Kate Brooks: The much anticipated return of Perception!
Nick McHatton: The final season of Breaking Bad.
Miranda Wicker: Since Showtime is upping its return for the final season, Dexter. I can't wait to have my favorite serial killer back.
Gabrielle Moss: I am so desperate to see Breaking Bad, I feel like it is my husband who has been away overseas all year or something (yes, I am that pathetic).
Steve Marsi: The Bachelorette. Not even The Bachelorette spoilers giving away almost the entire season before it even premieres can take the fun out of this guilty pleasure.
Matt Richenthal: This is A-n easy answer: Pretty Little Liars.
Christine Orlando: Rookie Blue starts up this Thursday and even though they broke up Sam and Andy last summer, I think we're in for a lot of good drama in season 4.
Carissa Pavlica: I have a three-fer. Falling Skies, Major Crimes and Magic City. All compelling dramas with completely different themes and motivations behind them. I didn't realize how much I missed them until I saw their impending premieres!
Leigh Raines: True Blood. Always. Even with the whole crazy Billith storyline, it's my summertime guilty pleasure.
Chandel Charles: The return of the entire USA Network summer slate, which includes Burn Notice, Covert Affairs, Suits, Necessary Roughness, Royal Pains and the newest edition, Graceland.
Carla Day: Suits. I've missed the Pearson law firm. The witty banter and pop culture references between Harvey and Mike. Donna's general and overwhelming awesomeness. The chemistry between Mike and Rachel. Louis' awkwardness with just about everyone. And, the formidable Jessica. Not sure about the Brit invasion, but have faith in Aaron Korsh. It will be a long wait until July.
Neal Lynch: Under the Dome because I want to see if anyone will say the line, "Simpsons did it! Simpsons did it!"
Jim Garner: I'm looking forward to Perception coming back and now that we are covering the The Glades, I'm thrilled it's back on Monday!
YOUR turn, TV Fanatics: Which summer show are you most looking forward to?