Once Upon a Time in Wonderland is off to a strong start.
Before it even premieres on ABC.
The network announced today, via Entertainment Weekly, that it has ordered additional episodes of the quasi Once Upon a Time spinoff. It's unclear at the moment just how many will air in 2013-2014, but the number will exceed 13.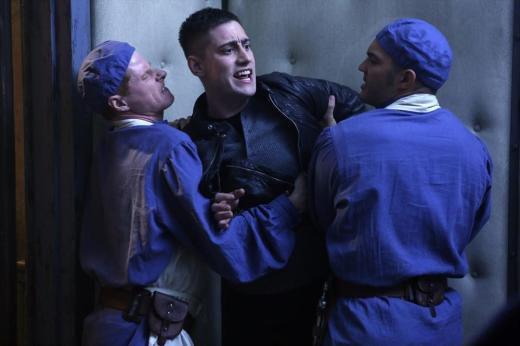 It's confusing, but ABC is still billing Wonderland as a "limited" series, meaning this really will be the final episode order, not matter how well initial ratings come out.
"We really want to tell the story without having to worry about how to stretch it for five years," producer Edward Kitsis tells EW, while co-creator Adam Horowitz adds: "This is not meant to be a 22-episode season. Whatever it ends up being, we'll have told a complete story, with a beginning, middle and end."
Once Upon a Time in Wonderland will air Thursday nights at 8 and tell the tale of Alice and a genie named Cyrus, played by Sophie Lowe and Peter Gadiot, respectively.
Matt Richenthal is the Editor in Chief of TV Fanatic. Follow him on Twitter and on Google+.