Jim's Notebook: Drop Dead Diva, Perception and Major Crimes!
Jim Halterman at .
Greetings from the Second Annual Austin Television Festival! I'm here moderating a couple panels (Falling Skies and Once Upon a Time) while just taking in the love for TV here in the heart of Texas. Watch my Tweets all weekend, as I'll be posting what I'm seeing, who I'm talking to and more!
For now, let's see what's going on with three fan favorites that will be returning in the next few weeks...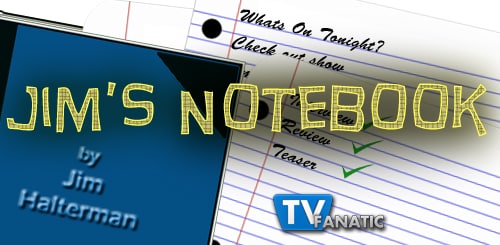 DROP DEAD DIVA When the popular Lifetime series comes back with a new season on June 23rd, lawyer Kim Caswell has workplace (firm shakeups) and personal (preggers!) drama to deal with - but Kate Levering, who plays Kim, had nothing but joy when she got married in April with many of her Diva cast members in attendance. April Bowlby (Stacy) told me "the wedding was an all night party."
Levering, who is also pregnant in real life, said of her Big Day (pictured, below): "It's a complete honor to have all your people, from all walks of life in the same place at the same time. I kept thinking, 'they're all here for us". It was an extremely emotional day for me, and I don't think it was just the pregnancy hormones."
But, getting back to Drop Dead Diva Season 5, Bowlby teased: "Last season Stacy started a new venture in her pakery and this season she will expand her horizons and relationships even further." Are you ready for more Drop Dead Diva?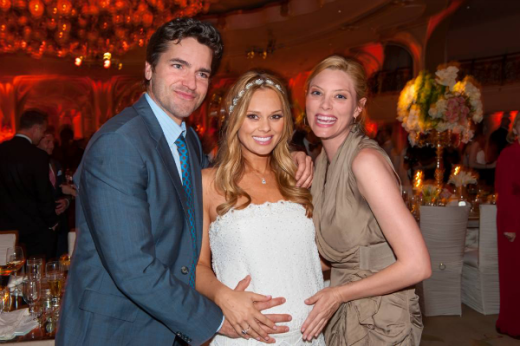 PERCEPTION Scott Wolf will be a new face on this season as the ex of Rachel Leigh Cook's Kate on TNT's Perception and while his character of Donnie is not necessarily a nice guy, he told me "people tend to associate me with more on the nicer side. So to play people who run against that, it's really good fun for me."
The actor, still remembered as Bailey on Party of Five, added that Donnie definitely has designs on getting back together with Kate, which creates some tension for her relationship with Eric McCormack's Daniel Pierce.
Wolf also played an unscrupulous journalist Chad Decker on V and doesn't mind going against type: "When I have the good fortune to play morally compromised folks or at least broad characters, I think it creates a kind of fun tension for the audience because it's unclear as to whether you ultimately like this person or not."
You can judge for yourself if you take a liking to Wolf's new character when Perception kicks off season 2 on June 25 on TNT.
MAJOR CRIMES Were you worried that just because The Closer is over that the Provenza/Flynn fun wouldn't move over to Major Crimes? Never fear because GW Bailey (Provenza) told me on the set last week that an upcoming episode will give the twosome some time together: "It's not exclusively about the two of us but it's a situation that we get into and it actually isn't our fault. We actually do a favor for someone we're not even fond of, Emma (new regular Nadine Velazquez, playing an ADA), and it ends up a disaster and a mess and we're in the middle of it…whoever's closest to the flame is the one who gets burned. It's a good episode."
Bailey is also excited to work with guest star Tom Berenger, who'll appear later this season as the long-absent husband of Sharon Raydor (Mary McDonnell). "Tom is an old friend of mine," said Bailey. "We did a movie together almost 30 years ago – 29 years ago – called Rustler's Rhapsody…when we saw each other on this we promised that we'd work together every 30 years."
Major Crimes premieres Season 2 this Monday at 9 p.m. on TNT.
That's a wrap for this week! Anything else you're dying to know about your favorite show? Leave a comment here or you email me directly at jim@jimhalterman.com. And remember: follow @TVFanatic for all your TV scoop!
Jim Halterman is the West Coast Editor of TV Fanatic and the owner of JimHalterman.com. Follow him on Twitter.