We're going to be seeing more of Dads on Fox.
The sitcom, which met with harsh reviews from a number of critics since it's debut, is still managing to attract an audience, so much so that Fox today granted the freshman sitcom its back nine-episode order for a full 22-episode first season.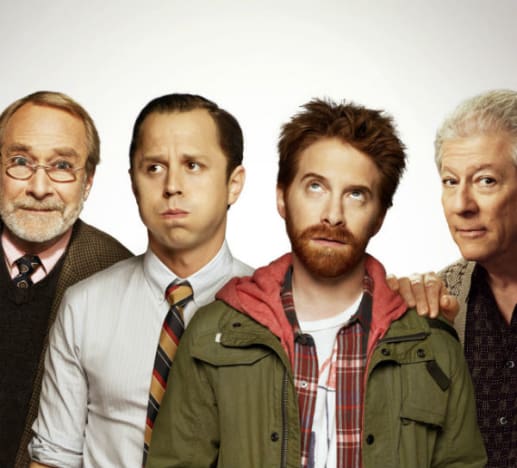 The series, created by Alec Sulkin and Wellesley Wild (Ted, Family Guy) and Exec Produced by Seth MacFarlane and Mike Scully, stars Giovanni Ribisi and Seth Green as adult men who end up sharing their home and work lives with their overbearing fathers, played by Peter Riegert and Martin Mull. 
"FOX has been looking to break into the multi-camera format for some time," said Kevin Reilly, Chairman of Entertainment, Fox Broadcasting Company, in a Fox press release today. "With Dads, we have an asset that we can grow, and we're looking forward to seeing where the fantastic cast and the creative minds of Seth, Alec, Mike and Wellesley take us the rest of the season."
In terms of ratings, according to the release, "Across the first three telecasts for which Nielsen Live +7 data is available, Dads is averaging a 2.2/7 rating among Adults 18-49." 
The World Series is pre-empting Fox programming but a new Dads is set to air on Tuesday, November 5th at 8pm on Fox.
Jim Halterman is the West Coast Editor of TV Fanatic and the owner of JimHalterman.com. Follow him on Twitter.