Warning: do not watch Breaking Bad Season 5 Episode 14 while operating heavy machinery.
Do not watch it while checking email or folding laundry or doing any task that will distract you from what many believe is the greatest hour of television in series history.
Heck, some might argue it's the greatest hour in television history... and we might not disagree.
There was a husband-wife knife fight. A shootout in the desert. The likely demise of a major character. And a fascinating phone call placed by Walt to Skyler.
It was all around awesome and you can relive it here: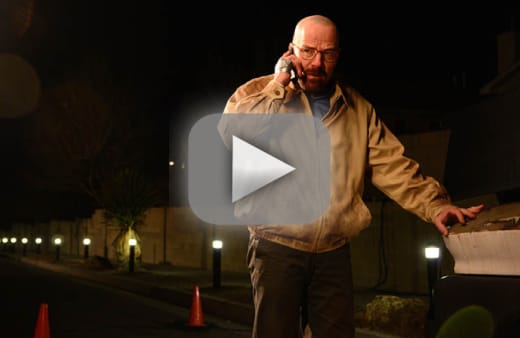 Matt Richenthal is the Editor in Chief of TV Fanatic. Follow him on Twitter and on Google+.