On the eve of The X Factor selecting a new champion, Demi Lovato made it official last night:
The show will also need at least one new judge on Season 4.
"I started the show being a singer and a musician, and so I'm going to go back to that," Lovato told reporters yesterday of her departure, citing a tour that kicks off in February.
"It's been really great, but I'm so excited for 2014. I'm going to dedicate it completely and entirely to music - touring and making a new album. Possibly releasing one."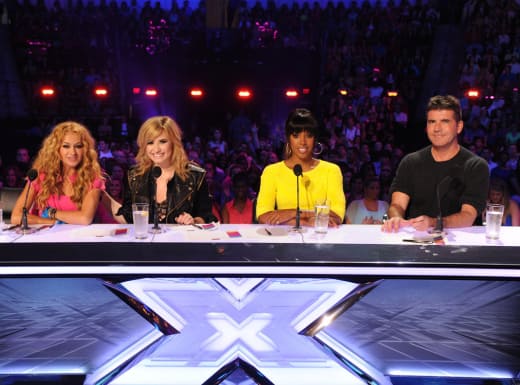 Simon Cowell said he knew all along that Lovato would be leaving the competition, which has not yet been renewed for a fourth season.
But Cowell says the program will return and he may take on a new role himself next year, not revealing any further details. The statuses of Kelly Rowland and Paulina Rubio are also unknown at this time.
The X Factor will crown a Season 3 champion tonight.
Will you miss Lovato as a judge on Season 4?
Matt Richenthal is the Editor in Chief of TV Fanatic. Follow him on Twitter and on Google+.