Sybil gives birth to a beautiful baby girl on Downton Abbey Season 3 Episode 4. Two doctors were attending the birth and Lady and Lord Grantham discovered they have less in common when it comes to their family than they thought.
Anna continues to aid Bates and is determined to prove his innocence while he is in prison.
Isobel hires someone viewers know well as her household cook, but the person may not be up to the task.
Matthew makes a decision about how run Downton to ensure its future so they are never faced with financial troubles again.
Someone on the household staff makes a pass at another, but it may not be a welcome advance.
Watch this episode online below to find out who is receiving unwelcome advances, whether the Grantham's can overcome their differences with respect to their children, if Anna discovers any fruitful information in her quest to free Bates and how Matthew envisions the future of Downton Abbey.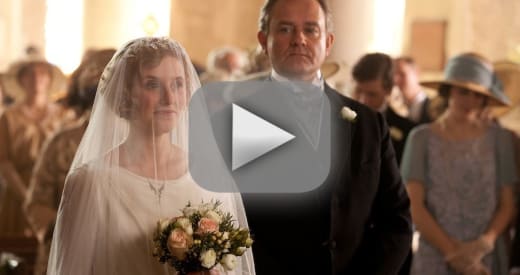 Carissa Pavlica is the managing editor and a staff writer for TV Fanatic. Follow her on Twitter.