The clones learned something rather important and disturbing about their lives on Orphan Black Season 1 Episode 5:
Each as a monitor, someone close to her who is keeping tabs on all activities and reporting back to those in charge of this sinister experiment.
This, of course, raises a question for every clone: Who is her monitor? Is Paul watching Sarah/Beth? Is Alison's husband working for the enemy?
Elsewhere on the installment, we meet a man named Tomas, someone nursing Helena back to health, while Paul starts is own investigation and it brings him closer than ever before to the truth.
Cosima, finally, comes across a stunt at the University of Minnesota who could come in handy as she continues to delve into whatever the heck is going on.
Sit back now and watch this engaging episode from beginning to end: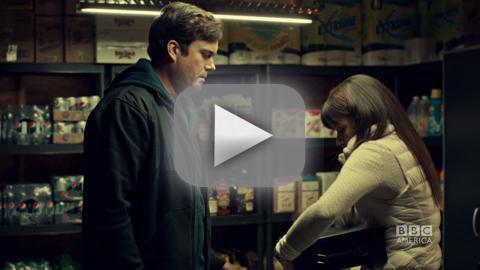 Matt Richenthal is the Editor in Chief of TV Fanatic. Follow him on Twitter and on Google+.