White Collar went back in time this week.
Way, way, way back in time, that is, as Neal took on a case of prehistoric proportions, one that involved a museum and a T-Rex.
White Collar Season 5 Episode 8 also explored Peter and Neal's relationship a great deal, with the former very much coming across like an overbearing father. Did he really need to crash Neal's date with Rebecca, for instance?
Yes, he believed Neal is up to something and, yes, Hagan did appear in the final few moments, but something about Peter's approach still strikes us the wrong way.
What talent did we learn Neal possesses? And what note did the installment conclude on? Sit back and watch from beginning to end now: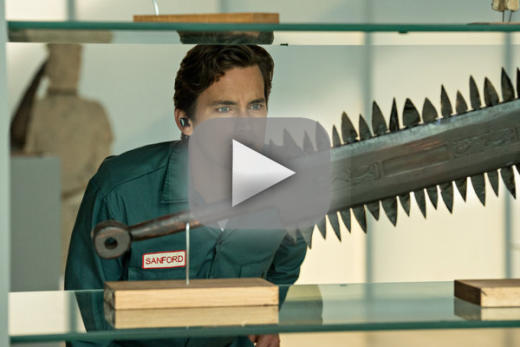 Matt Richenthal is the Editor in Chief of TV Fanatic. Follow him on Twitter and on Google+.