Parks and Recreation celebrated its 100th episode last night, but the NBC sitcom was overshadowed by its CBS competition:
The Big Bang Theory Season 7 Episode 13 earned the show its largest audience ever for a regular scheduled installment, as just over 20 million households tuned in.
Scroll down for a complete ratings rundown...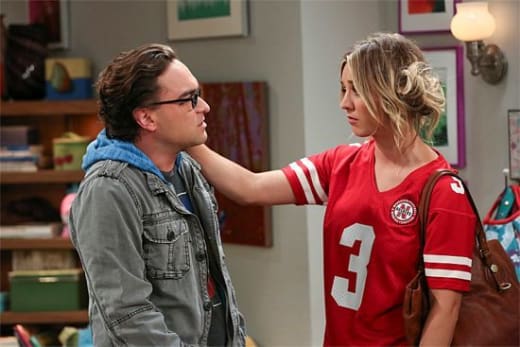 8 p.m.
The Taste: 4.4 million
Slepy Hollow rerun: 4.6 million
Community: 3.5 million/Parks and Recreation: 3.3 million
The Big Bang Theory: 20 million/The Millers: 13.6 million
9 p.m.
The Crazy Ones: 9.6 million/Two ad a Half Men: 9.4 million
Reign rerun: 940,000
Sleepy Hollow rerun: 2.4 million
Sean Saves the World: 3.1 million/The Michael J. Fox Show: 3.1 million
10 p.m.
Parenthood: 4.2 million
The Assets: 2.9 million
Elementary: 9.8 million
Matt Richenthal is the Editor in Chief of TV Fanatic. Follow him on Twitter and on Google+.