Rachel Frederickson Responds to Weight Loss Controversy, Feels "Great"
Matt Richenthal at .
Rachel Frederickson is both The Biggest Loser and is at the center of the biggest controversy on reality television right now.
Immediately following her victory in this NBC competition Tuesday night, many looked at Frederickson's 155 pound weight loss and deemed the voiceover artist as actually being too thin now.
What does she have to say about this criticism?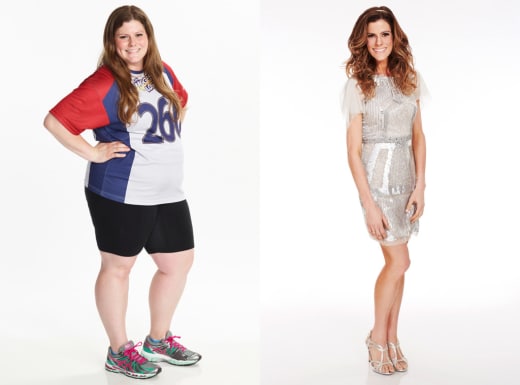 "My goals are to be healthy and strong," Rachel told reporters on a conference call yesterday. "I've been an athlete since I was a little girl. I went on The Biggest Loser journey to find that confidence that I lost, and through the challenges and through the [triathlon] I fought through to get into the finale, I found that girl again.
She added:
"And I'm embracing this new part of the journey and going into my life and balancing and adding more weight [workouts] and new exercises and truly just settling into the rhythm of my body, my life, my eating, and my exercise - and creating a great lifestyle."
Frederickson said she "didn't even see" rumors that she's developed an eating disorder, feels "great" and is set to try dance classes again.
"I have had support systems in place the entire time I was on The Biggest Loser," she added. "We are given a calorie budget and I stuck to that. I've done lots of working out and the finale was very enthusiastic."
Frederickson says she is now on a 1,600-calorie/day diet.
What do you think? Is Rachel Frederickson too thin?
Matt Richenthal is the Editor in Chief of TV Fanatic. Follow him on Twitter and on Google+.