It was a child abduction reminiscent of the 1988 Summer of the Clown in Boston as a man dressed as a clown attempted to grab a child off the street. Unfortunately a good samaritan was killed stopping him. 
Rizzoli & Isles Season 4 Episode 13 led Jane, Maura and the rest of the team on a chase to find the crazed clown before another child was killed, and perhaps find the body of a boy he'd taken 25 years before. 
Adding to the drama was Jane trying to decide if she wanted to keep the engagment ring Casey had put on her finger. Should Casey give up a promotion to General and retire from the miliatry to marry Jane and stay in Boston? Should Jane leave her career as a homicide detective to become an Army wife? 
Neither had the answer as Casey was sent overseas once again.
Whether you missed it or just want to see it again, you can watch Rizzoli & Isles online right here at TV Fanatic.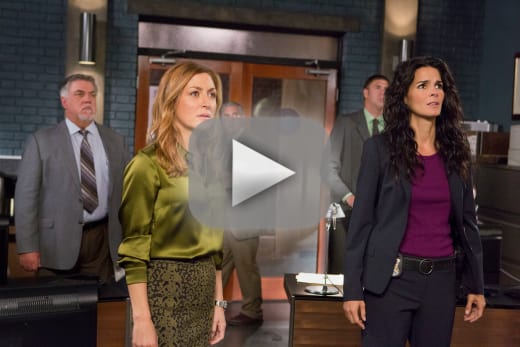 C. Orlando is a TV Fanatic Staff Writer. Follow her on Twitter.